The fast pace of modern lifestyles makes time a highly prized resource. Yet, simple tasks like seeking medical attention are often stressful and inconvenient due to long waiting and travel times. With WhiteCoat, seeing the doctor via a video consult from the comfort of your home is no longer a dream but a reality.
Here are some useful tips on how to maximise the time you'll spend with one of our doctors:
Find a good spot
We recommend using the WhiteCoat App in a quiet and well-lit environment with stable wireless connectivity to minimise disruption to your video consult.
Share your medical history
Giving a complete account of your medical history is crucial to clinical diagnosis. You may ask, what comprises a "good history"? A history is what you tell your doctor about yourself. Good history is often structured and comprehensive. The more structured and comprehensive you are in telling our doctor about your condition, the clearer the clinical picture he or she will have of your current condition.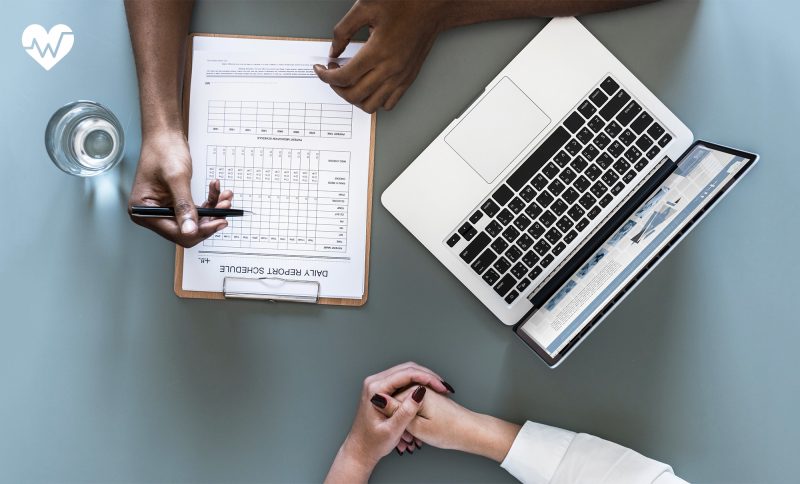 Here are some key points to bring up:
Presenting complaint: what symptoms ail you?

Past medical history: any chronic illnesses, previous hospitalisations, or previous surgeries you may have had

Allergies: whether you have any drug allergies or G6PD deficiency

Long-term medication: whether you are on any chronic medication or supplements, including Traditional Chinese Medicine

Smoking and drinking history: the frequency, quantity, and duration of your habits

Last menstrual period (where relevant)
Monitor the vital signs
Vital signs are another source of information which doctors rely on to gauge your well-being. They comprise height, weight, temperature, blood pressure, heart rate, and for diabetic patients, sugar levels.
In a video consult, useful tools to have include a thermometer, a torchlight, a blood pressure monitor, a glucose meter (for diabetics), and any wearable data or charts you have that serve as references for your usual vital sign readings. Whenever possible, the recorded data should be noted and shared with your doctor during your video consult.
Upload relevant images
WhiteCoat is a secure virtual platform that allows you to upload images of your visible symptoms (such as skin rashes or injuries) for our doctors to review. For your privacy, please avoid capturing individual identifiers in these images.
Share medical reports and lab results
Screen grabs of your latest laboratory test results, medical reports, or physician notes can be shared. This information will help our doctors in their assessment.
Expect an interactive consultation
In a video consult, our doctors may request your participation in self-examination techniques which may yield additional information. A torchlight (preferably one with white light) will be useful. Examples of such actions include:
Shining a torch at relevant areas (e.g. the back of the throat)

Feeling for neck lumps

Tapping gently over painful areas

Moving affected joints
With healthcare at your fingertips, seeing a doctor has never been simpler. We look forward to serving you!