Many of us travel to many different places, with social media channels such as Instagram inspiring us with ever more ideas to ever more exotic locales. However, travelling can be fraught with potential health hazards, and a little preparation goes a long way to ensure we stay safe and healthy and have a wonderful time.
We all know we should probably pack something "just in case" but how do we get our hands on an all-in-one travel medicine package and know that it is enough? Furthermore, if you are travelling with kids or the elderly, how do you know that you are bringing the right medication, and how can you best prepare for worst-case scenarios?
The Centers for Disease Control and Prevention, a United States federal agency under the Department of Health and Human Services recommends visiting the doctor at least 4 – 6 weeks before your trip. General advice includes:
• Ensuring you have sufficient medication for chronic conditions
• Considering travel insurance
• Preparing a travel kit – a standard kit would typically contain medication such as painkillers/anti-fever medication, diarrhoea pills, antihistamines for allergies, motion sickness pills, oral re-hydration salts and antibiotic cream.
Before seeing the doctor for your travel health consultation, there are certain questions that you should be prepared to answer. Key questions include:
1. Where are you travelling?
2. What activities will you be doing?
3. What vaccinations have you had before?
4. What is your current health status? How old are you?
5. Are you pregnant, trying to get pregnant, or breast feeding?
6. Are you travelling with infants or children?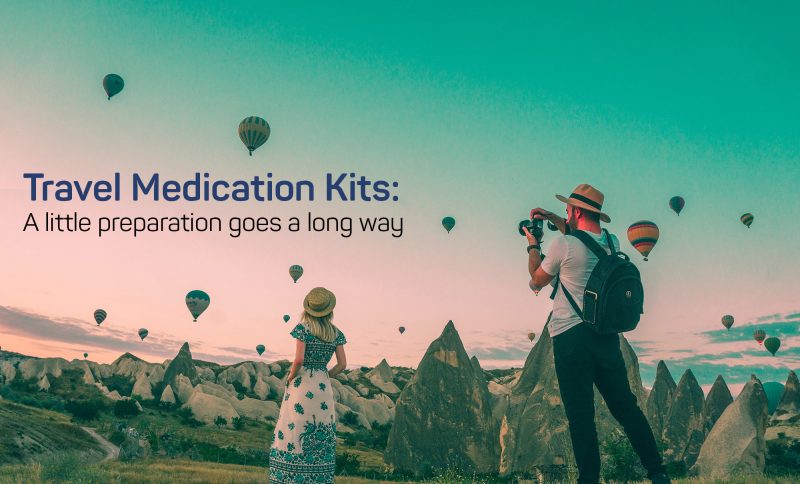 After a travel health consultation, depending on the traveller and destination, you may be advised to consider the following:
• A fitness-to-travel assessment
• Whether malarial prevention or other vaccinations are needed
• Preparation of a travel medical kit
With the availability of digital medicine providers such as WhiteCoat, your travel health consultation can take place at your convenience, whenever and wherever you are. You can seek medical advice on the go and on your travels, have your travel medicine prescribed and delivered to your doorstep, and even schedule an appointment for vaccination or any necessary follow-up all via the WhiteCoat mobile app.
Travelling is a pleasure. Traveling with ease knowing that your doctor will be there for you whenever and wherever? Priceless.