Telemedicine has radically changed how people think about and receive medical care. Indeed, the notion of being able to consult a doctor on-demand via your smart phone would not have been imaginable just years ago. However, digital healthcare providers are now a reality in Singapore, and telemedicine is set to feature prominently in the healthcare landscape.
Here are five reasons why you should consider the use of telemedicine for your medical care needs: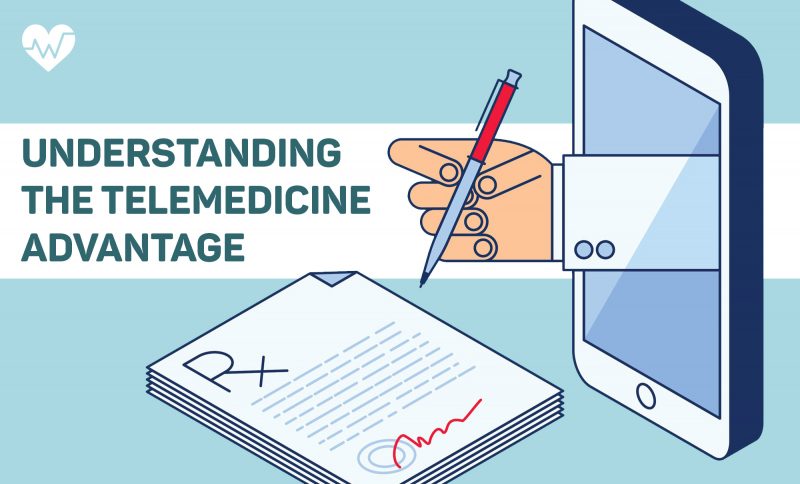 You spend less time waiting
Most of us would have, at some point, visited a doctor and spent many hours in a waiting room flipping through back copies of boring magazines while feeling absolutely terrible and frustrated. Most private clinics do not offer to give patients a call when it is their turn, which in turn impedes patients from resting at a more comfortable location or going to a nearby coffee shop for a drink while waiting. A digital healthcare provider frees up time for you to rest comfortably in bed or attend to things that matter while waiting for the doctor, effectively minimising unnecessary time wastage.
There's no disruption to your daily routine
While taking a day off to recover and recuperate may be ideal when you are unwell, there are certain occasions where you simply cannot afford to take a day off from work – be it an important client meeting or presentation, or when there is nobody else to cover for you in your absence. Under such circumstances, having access to a digital healthcare provider reduces disruption to your daily routine, and you can consult a doctor and have your prescribed medication delivered to you without even having to leave your workplace or adjust your routine.
Greater ease of child and elderly care
It can be highly stressful for those who have the responsibility of caring for children or the elderly when they require medical attention, with various issues for consideration such as transportation as well as how best to manage their specific needs in the meantime. A digital healthcare provider eliminates most of these concerns and makes the medical consultation experience much less stressful, since the consultation can take place anywhere you might be so long as it is quiet and well-lit.
Avoid catching a new illness
A crowded doctor's office is never a pleasant place to be for a prolonged period of time, which is precisely how long you spend waiting for your turn. While most clinics already take precautionary measures, and you may be wearing a facial mask and come equipped with a formidable supply of anti-bacterial products; the risk of catching something from another patient is never completely eliminated, especially when it comes to a crowded waiting room and your immunity is low. Seeing a digital healthcare provider allows you to access the medical care you need in the comfort of your home, sans the risk of adopting another patient's nasties.
You enjoy better health and overall wellbeing
Whether we care to admit it or not, many of us avoid or put off seeking medical treatment when we are unwell because of the sheer hassle involved in visiting a clinic for medical care, allowing common conditions to escalate when it really would have been better to nip these issues in the bud.
The convenience and benefits of telemedicine gives us the ultimate impetus to seek medical attention as soon as we can, and mitigate the risk of a medical condition worsening over time.